Provincial State of Emergency Lock-Down - Cambridge St. United Church has extended the suspension all group and in-person gatherings until the end of February 2021. Church Council will reassess the situation after the State of Emergency is lifted based on government guidelines and restrictions. We plan to reopen on Monday, March 1 with our first in-person service of worship on Sunday, March 7. We continue to live stream our Sunday morning worship services from our website www.theunitedchurch.com at 10:40. See the link below for our Live Streaming services. The office is closed. Emails, phone messages and the mailbox are being checked frequently. Envelopes and correspondence can be put through the secure mail slot on the Cambridge St entrance small door. We appreciate your support.
Please note a change in the church's email address:
- for the church in general: csuc61@gmail.com
- for Rev. Craig Donnelly: csucminister@gmail.com
Our faithful response of compassion and prevention to COVID-19 needs to be surrounded and guided by our continual prayer for the health and well-being of all people in Ontario, Canada and around the world.
February 28 Our regular livestreamed worship service takes place at 10:40 a.m. for the second Sunday in Lent. The second session in our Lenten Standing Together Against Racism series begins at 2:00 p.m. on Zoom using this link https://bit.ly/3cqJF4o. Participants will examine our own attitudes when it comes to racism, and explore what that means for us as people of faith working to affirm and include all. Please email npayne@xplornet.ca if you have any questions.
Cambridge Street United Church invites everyone to join us at our Sunday worship services and our wide range of Church and community events.
We are a member of the East Central Ontario Regional Council of the United Church of Canada. Lindsay is about 120km northeast of Toronto in the City of Kawartha Lakes.
Our Sunday services commence at 10:40am led by Rev. Craig Donnelly. Our worship is enriched by our Director of Music, Erwin Stroobach, and the many choirs and bell choirs that he leads. If you have children, they would be warmly welcomed by our very active Sunday School.
Cambridge Chronicles Newsletters
Live Streaming
Click HERE to livestream our service
For best results while live streaming our events, we suggest that you use the latest version of Google Chrome as your browser
What Makes Cambridge St Special?
Mission Statement
"We, as members of Cambridge Street United Church, seek to follow Jesus Christ through word, music, and social action; thereby, nurturing our personal faith and supporting the faith journey of others.  We promise to be stewards of our living earth, to share with those in need, and to be welcoming to all."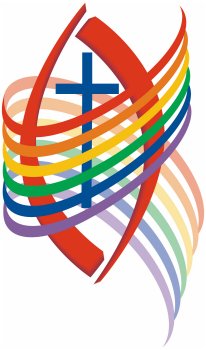 Our Affirming Covenant
Cambridge Street United Church's Affirming Covenant is a call to action to create a just and caring Community of Faith and safe space with a continuing commitment to publicly, intentionally and explicitly welcome and celebrate people of all diversities, including but not limited to, age, colour, race, culture, ethnicity, economic circumstances, gender identity, sexual orientation, Indigenous heritage, physical and mental health and ability, spiritual affiliation, and marital or family status. We aspire to include and support the full participation of people of all diversities in all aspects of the life and work of our ministry.