Upcoming Events
LOOKING AHEAD
Oct. 13      Thanksgiving Family Service 10:30 am
Leading worship at Caressant Care (McLaughlin Rd.)
Leading worship at Caressant Care (Mary St.).
Oct. 14       Thanksgiving Day (office is closed)
Oct. 18       Used Book Sale 12 noon- 7:00pm
Roast Beef Dinner 5:00-7:00 pm
Oct. 20       Regular Service 10:30 am - Blessing of the Animals
Book Sale 11:30am-1:00 pm
Pipes & Drums of Lindsay Concert 2:00 pm
Oct. 22       Walter Auld Fellowship Luncheon 12 noon
Oct. 25       PA Day Camp 8:00 am - 4:00 pm
Phantom of the Organ 7:30 pm
Oct. 27       Regular Service 10:30 am - pulpit exchange with
Rev. Don Uhryniw -  Cookie Sunday
Affirming Ministry Team Meeting 11:45 a.m.
Nov. 3        Regular service with worship band 10:30 am
Nov. 5        UCW Executive Meeting 1:00 pm
Property Team Meeting 7:00 pm
Nov. 9        Lay Pastoral Care Workshop with
Rev. Don Uhryniw 9:00am-1:00pm
Nov. 11       Remembrance Sunday Service 10:30 am
Prayer Shawl Knitting Circle 1:30 pm
Leading worship at Caressant Care 2pm (McLaughlin Rd.)
Leading worship at Caressant Care 3pm (Mary St.)
Nov. 16 The Joys of Christmas 10:30 am-1:30 pm
Mission Statement
"We, as members of Cambridge Street United Church, seek to follow Jesus Christ through word, music, and social action; thereby, nurturing our personal faith and supporting the faith journey of others.  We promise to be stewards of our living earth, to share with those in need, and to be welcoming to all."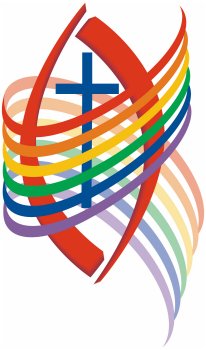 Our Affirming Covenant
Cambridge Street United Church's Affirming Covenant is a call to action to create a just and caring Community of Faith and safe space with a continuing commitment to publicly, intentionally and explicitly welcome and celebrate people of all diversities, including but not limited to, age, colour, race, culture, ethnicity, economic circumstances, gender identity, sexual orientation, Indigenous heritage, physical and mental health and ability, spiritual affiliation, and marital or family status. We aspire to include and support the full participation of people of all diversities in all aspects of the life and work of our ministry.