Cambridge St. United Church has suspended all group and in-person gatherings until September 8, 2020. The church building is closed. Church Council will reassess this decision month-by-month based on the most recent government recommendations and guidelines.
Cambridge St. is very fortunate to have the ability to offer livestreaming on Sundays. Staff members will provide a worship service each Sunday morning at our regular worship time of 10:30 to 11:30 a.m. You can start to log on to livestreaming any time after 9:45 a.m. to avoid overloading the system all at once. In the box below, "click HERE to livestream our service" Do not come to the church because we cannot offer a public service of worship under Ontario's emergency measures. We will worship together as a 'virtual' community of faith.
For all pastoral care concerns and inquiries, please contact either Rev. Craig Donnelly or Rev. Robin Thomson at 705-324-3547. Follow the voice prompt options to leave a message. All messages will be checked remotely and regularly.
Cambridge St. needs your continued support, especially during time of crises. Donations can be made through CanadaHelps.org on our website homepage, cheques mailed to the church, or call the office to leave a message for Pam to help you with a secure bank eTransfer or provide information for Pre-Authorized Remittance (PAR). If you would like to drop off donations, please put through the secure mail slot on the Cambridge St entrance small door, which will be checked and collected daily. Thank you for your contributions to the church. We appreciate your support.
Welcome to our website
Cambridge Street United Church invites everyone to join us at our Sunday worship services and our wide range of Church and community events.
We are a member of the East Central Ontario Regional Council of the United Church of Canada. Lindsay is about 120km northeast of Toronto in the City of Kawartha Lakes.
Our Sunday services commence at 10:30am led by Rev. Craig Donnelly. Our worship is enriched by our Director of Music, Erwin Stroobach, and the many choirs and bell choirs that he leads. If you have children, they would be warmly welcomed by our very active Sunday School.
Live Streaming
Click HERE to livestream our service
For best results while live streaming our events, we suggest that you use the latest version of Google Chrome as your browser
What Makes Cambridge St Special?
Mission Statement
"We, as members of Cambridge Street United Church, seek to follow Jesus Christ through word, music, and social action; thereby, nurturing our personal faith and supporting the faith journey of others.  We promise to be stewards of our living earth, to share with those in need, and to be welcoming to all."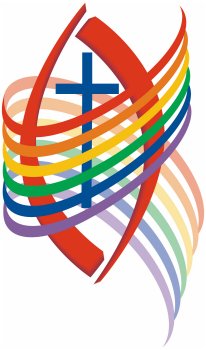 Our Affirming Covenant
Cambridge Street United Church's Affirming Covenant is a call to action to create a just and caring Community of Faith and safe space with a continuing commitment to publicly, intentionally and explicitly welcome and celebrate people of all diversities, including but not limited to, age, colour, race, culture, ethnicity, economic circumstances, gender identity, sexual orientation, Indigenous heritage, physical and mental health and ability, spiritual affiliation, and marital or family status. We aspire to include and support the full participation of people of all diversities in all aspects of the life and work of our ministry.