Growing Together
Help us serve current and future members better by filling out our short three-question survey here .
Upcoming Events
LOOKING AHEAD
Feb. 16     Family Worship Service 10:30 am
Potluck Lunch & Bingo 11:45 am
Feb. 17     Family Day (office closed)
Feb. 18     UCW Hannah Unit 1:30 pm
Feb. 22     Congregational Care Workshop on Alzheimer's Disease 9:30 am
Feb. 23     Worship Service 10:30 am - Scouting/Guiding Sunday - Cookie Sunday
Affirming Ministry Action Group 11:45 pm
Youth Group 7pm
Feb. 25     Walter Auld Fellowship Luncheon 12 noon
Pancake Supper 5:00 pm
Feb. 28     Affirming Ministry Action Team Dinner & Social
Feb. 29     LLWL Gathering 8:15-12:45
March 1     Worship Service 10:30 am with worship band
Lent 1 followed by AGM and lunch
March 3     Congregational Care Team Mtg. 10:00 am
UCW Executive Meeting 1:00 pm
Faith Development Team Meeting 3:00 pm
Property Team Meeting 7:00 pm
March 4     Noon Hour Concert During Lent 12:00 noon
March 7     VOV Spaghetti Dinner & Loonie Auction
March 8     Worship Service 10:30 - Lent 1
Growing Together Group Mtg 11:45
Prayer Shawl Ministry 1:30
Leading worship at Caressant Care 3:00
Leading worship at Frost Manor 2:00
Kawartha Lakes Singers Concert 2:30 pm
March 10   UCW Rebekah Unit Meeting 1:30
Church Council Meeting 7:30 pm
Mission Statement
"We, as members of Cambridge Street United Church, seek to follow Jesus Christ through word, music, and social action; thereby, nurturing our personal faith and supporting the faith journey of others.  We promise to be stewards of our living earth, to share with those in need, and to be welcoming to all."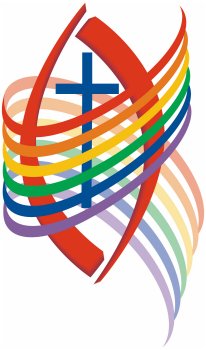 Our Affirming Covenant
Cambridge Street United Church's Affirming Covenant is a call to action to create a just and caring Community of Faith and safe space with a continuing commitment to publicly, intentionally and explicitly welcome and celebrate people of all diversities, including but not limited to, age, colour, race, culture, ethnicity, economic circumstances, gender identity, sexual orientation, Indigenous heritage, physical and mental health and ability, spiritual affiliation, and marital or family status. We aspire to include and support the full participation of people of all diversities in all aspects of the life and work of our ministry.