New Handbell Choir
Starting Wednesday, Sept. 11th from 6:30 – 7:25.
This handbell choir is for beginners, those in grade 6 and older. No musical experience necessary. Please contact Erwin at 705-277-2034 or email at eastroobach@gmail.com
Upcoming Events
LOOKING AHEAD
August 18   Regular service 10:30 am - pulpit guest Chyvonne Pancer
August 25   Regular service 10:30 am
Minute for Mission/Ice Cream Sunday
Sept. 1           Regular service 10:30am
Sept. 2        Labour Day (office is closed)
Sept. 3        UCW Executive Meeting 1:00 pm
Sept. 8        Regular service 10:30am (Blessing Backpacks)
Welcome Back BBQ
Prayer Shawl Circle 1:30 pm
Leading worship Caressant Care (McLaughlin Rd) 2pm
Leading worship at Caressant Care (Mary St) 3pm
Sept. 10      Church Council Meeting 7:30 pm
MARK YOUR CALENDAR
Oct. 5          Fall Rummage Sale 7:30 am-3:00 pm
Oct. 12         Mom2Mom Sale
Oct. 18         Roast Beef Dinner 5:00-7:00 pm
Oct. 25         Phantom of the Organ 7:30 pm
Nov. 16        The Joys of Christmas 10:30 am-1:30 pm
Mission Statement
"We, as members of Cambridge Street United Church, seek to follow Jesus Christ through word, music, and social action; thereby, nurturing our personal faith and supporting the faith journey of others.  We promise to be stewards of our living earth, to share with those in need, and to be welcoming to all."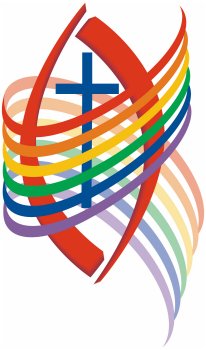 Our Affirming Covenant
Cambridge Street United Church's Affirming Covenant is a call to action to create a just and caring Community of Faith and safe space with a continuing commitment to publicly, intentionally and explicitly welcome and celebrate people of all diversities, including but not limited to, age, colour, race, culture, ethnicity, economic circumstances, gender identity, sexual orientation, Indigenous heritage, physical and mental health and ability, spiritual affiliation, and marital or family status. We aspire to include and support the full participation of people of all diversities in all aspects of the life and work of our ministry.